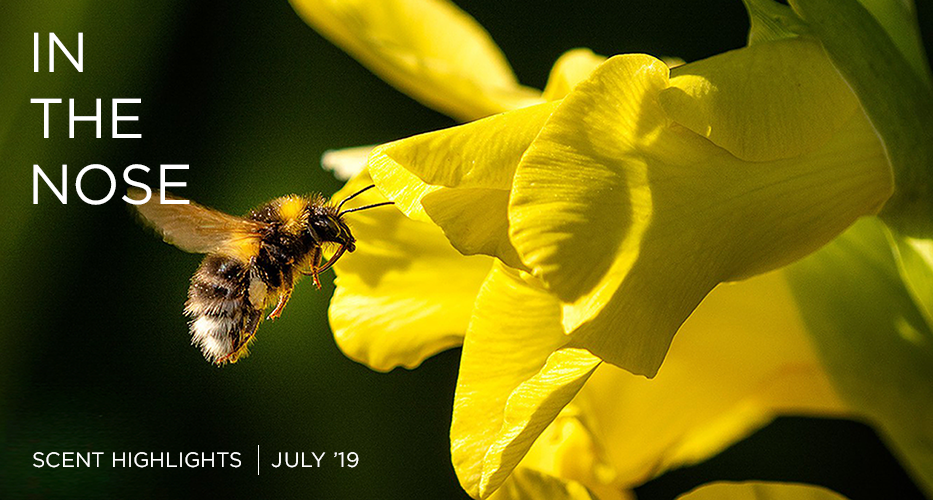 IN THE NOSE
It's time to dowse yourself in the cool and invigorating aromas of Summer. A hazy heat is sure to ensue the coming months and the most refreshing, head turning scent wins. Discover our top shelf offerings for July, carefully curated and recommended by the experts in the know.
HERMÈS - TERRE D'HERMES EAU TRÈS FRAîCHE
A restrained earthy blast of Vetiver grass accompanied by mouth watering notes of grapefruit and citrus accords. A beautifully natural smelling fragrance to serve both sexes, when only the freshest of scents will do.
Retail Price - £72 - 125ml
Sample from £2.50
CREED - EROLFA
Simplisticly timeless and one of Creed's most popular fragrances, Erolfa encapsulates a voyage of sailing on the open sea. Let the salty and cooling effect of sea spray envelope you like an ocean breeze. A perfect addition to the Summer wardrobe of those who value the retrained side of perfume.
Retail Price - £230 - 100ml
Sample from £4
TOM FORD - OUD MINÉRALE
An alluring tale of contrast. Earthy Oud combined with a salty, mineral freshness. A fragrance that takes the aquatic genre to the next level, with something surprisingly familiar. Perfect for day or evening wear and equally seductive on him or her.
Retail Price - £162 - 50ml
Sample from £3.50