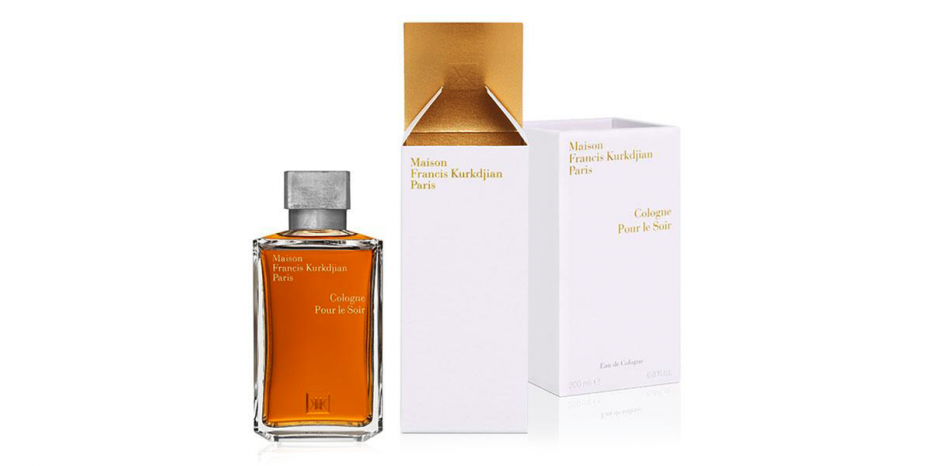 MAISON FRANCIS KURKDJIAN - Cologne Pour le Soir
a Scent Samples review
Maison Francis Kurkdjian certainly has some great gems amongst it's inventory, and Cologne Pour le Soir is one of my favourites. At first it appears strong, maybe too strong for daily wear, but I urge you not to make this mistake. After a good while spent with this scent my opinion has changed quite a bit and I've really found myself reaching for it more than I would have initially thought. With this scent being a Cologne you would expect it to be weak and not long lasting, however this is one of those rare occassions when a Cologne is as strong as an Eau de Parfum. It's a very special fragrance taking into account it's supposed concentration. You can also expect a strong sillage when wearing, and it will be smelt by people around you, even with 2-3 sprays.
The overal smell of the perfume does not change for the duration of the wearing, likely in part to the simplicity of the ingredients. With there being such a small number of notes in the fragrance, it's hard to pick them apart at first, but I very much get a cocoa vibe even with is not being a listed note. It's also quite sweet upon the skin, which I attribute to the Rose Honey, though very natural smelling and not like your average sickly sweet accord commonly found in many modern fragrances.
In my opinion it's on the mature end of the spectrum and more suitable for grown ups and those who appreciate finely crafted fragrances. It's really something to be appreciated. That being said it's a perfume I would suggest any perfume enthusiast try, providing you have at least a little experience. Overall it's an exceptional fragrance that I wear for all types of occasion, but most notibly for evening wear as the name translated would suggest - "Cologne for the Evening".
Cologne Pour le Soir retails in the UK for £160 for 200ml and can be found in well known department stores including Liberty and Harvey Nichols.
Compares to the following Fragrances:
Roja Parfums - Enigma Pour Homme
Rating
4.5 out of 5 stars
"This is one of the finest fragrances you can buy for it's price and not to be underestimated"
---
Reviewed by
Bradley Stone - Lead Contributor at Scent Samples