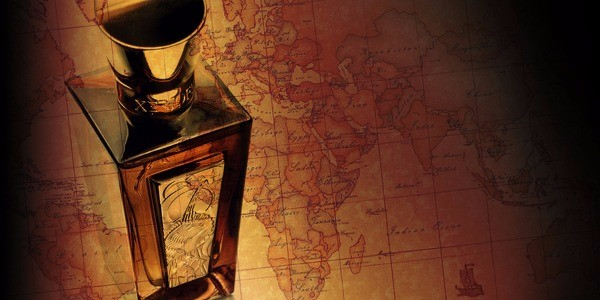 XERJOFF – Oud Stars: Zafar

a Scent Samples review
As part od the Xerjoff Oud Stars line, Zafar is one of 6 fragrances, each themed around the travels of the renowned medieval Arabian scholar Ibn Battuta. Zafar is not a fragrance for the feint of heart. It's for connoisseurs who appreciate fragrance that breaks convention, though for fans of Middle Eastern compositions, it will be of a familiar style.
The Middle East is the home of oud and incense so the wearing of concentrated oils and incense burning, are the most commonly chosen ways of using these precious raw materials. Oud burning is as much if not even more a part of daily ritual in the Middle East as say, using candles to scent your home would be in westernised countries. Zafar encapsulates this raw and complex style of scent and presents itself in a unisex parfum fragrance.
For those first experiencing Zafar, the effects will be shocking. Its an overwhelming and obnoxious blend that could be compared to a petting zoo or barnyard, though you wouldn't expect it from the listed notes. The top features rose, green apple and black pepper while the mid supports notes of neroli, oud and white flowers. With the exception of the oud, these notes are in my opion, completely subdued and hardly detectable. The base includes cedar, incense, vetiver and musk of which the musk appears more prominent. I'm undecided as to whether the animalic accord in Zafar is due to the musk or oud note, as there are varities of oud that smell fecal in nature, and have the same effect. Either way I feel these 2 notes are the main players in the fragrance and all other notes should really be overlooked. The combination of these pungent accords, work with the chemistry of the skin to create a sensual harmony like no other, the full effect of which cannot be enjoyed until the scent has settled and absorbed fully onto the skin. Sadly first impressions of Zafar will exclude most from the full experience it has to offer.
Why would one choose to smell this way you may ask? It's not a question that can be fully understood until you've worn the fragrance in its entirety. For thousands of years man has been obsessed with harnessing the most objectionable aromas from nature. From animal secretions to ambergris (whale vomit), we've discovered that using something that would otherwise be repulsive, one can create complex and often challenging aromas to stimulate our sense of smell. It's easy to see the comparisons in this behaviour to that of dogs who roll around in dead animals and faeces to disguise their own scent.
The longevity of Zafar is fair to high, though not quite as long as I would have expected from a fragrance of this style. On first smell it's an unapologetic stink bomb but does soften into something a little more subdued and sensual after several hours. It will continue to cling to the skin for many hours after application but will demand closer attention from others in order to smell it. You're almost certain to get attention when first applied so please be warned and wear with caution. It will likely turn heads but not for the best of reasons
Most would argue that Zafar is a fragrance to wear for oneselfs own pleasure, due to it's repugnant nature. I certainly feel this to be the case and cannot see many people complimenting the wearer. I myself have no problem wearing Zafar and really enjoy its complexity and uniqueness but would consider carefully when to wear it. It could be regarded as an anti-perfume of sorts as it's the polar opposite of the fresh, floral and citrusy fragrances worn by many. I would urge anyone with an interest in trying new fragrances to at least try Zafar at least once for the sheer experience. It really does have to be smelt to be believed!
The Verdict
Zafar really is a complete breakaway from the vast majority of fragranceson the market today. It's not particularly versatile nor will it garner you many compliments and most would be revolted by their first impressions. It's the kind of fragrance that will appeal to but a select few, those of which will appreciate it for what it is. I persoanlly hold Zafar in high regard for it's uniqueness and unapologetic style. It's a breath of fresh air compared to the majority of perfumes, though this I'm sure most would disagree.

The Rating

4 out of 5 stars.

"Stinky and Sensual, the way I like it"
Zafar retails in the UK for £250 for 50ml and can be found in Selfridges department store.
Compares to the following Fragrances:
Editions de Parfums - The Night
---
Reviewed by
Patrick Cantwell - Fragrance Expert and Founder of Scent Samples