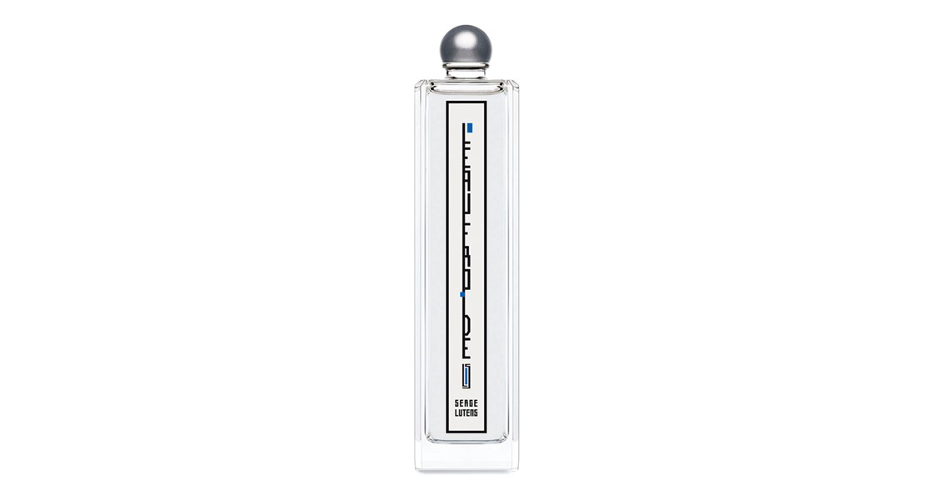 Serge Lutens - L'Eau Froide

a Scent Samples review
L'Eau Froide was a fragrance that had fans of Serge Lutens scratching their heads when released back in 2012. As part of their new "L'Eau" collection, it was a drastic departure from the typical Serge Lutens creations, known for their wonderfully avantgarde approach to perfumes. Serge Lutens is also a fashion designer amongst other things, and his outlandish flare for design transcends into the world of fragrance much the same. The name L'Eau Froide translates to "Cold Water" so it's easy to understand the concept, but does its simplistic execution equal something greater than the sum of its parts?
I remember being intrigued by L'Eau Froide when it hit the market some 5 years ago. As a long-time lover of Serge Lutens the release had struck me as somewhat of an oddball amongst the likes of Chergui, Fumerie Turque and Muscs Koublaï Khän, all of which are totally unique. With notes of incense, marine accords, musk, mint and vetiver, the fragrance leans toward aquatic territory; a genre many would regard as the polar-opposite to anything previously released by the house.
L'Eau Froide works well in providing a fresh, cool, watery feeling, quite different from the average aquatic, and conjures imagery of frozen winter lakes and freshly pressed laundry. The star of the show is the incense which has been used to create masterfully to create the desired effect. To take something commonly associated with the process of burning and flip it around for this cooling, ozonic effect is remarkable and the menthol qualities of the mint help to further bolster this stark, cold aesthetic.
As with most scents in the same genre, L'Eau Froide is tailor made for warm weather wear and versatile enough to be worn casual or smart. I personally reach for it more for casual occasions or instances when I've little time to ponder on perfumes. The scent is totally gendre neutral and will serve both men and women well as a signature fragrance or as a good entry fragrance for those testing the waters of niche perfumes, which can be daunting when dipping your toes in. Performance wise it's fairly decent and likely stronger than most aquatics due to its eau de parfum concentration. You can expect it to last on skin for up to 8-10 hours by which time you're left with a woody, musk accord, the incense now being a shadow of its former self.
The Verdict
There's a cool and soothing quality to L'Eau Froide that other freshies can only dream to achieve. It's Serge Luten's attempt to go mainstream by choosing to take the safer approach, and honestly I think it worked. Whether it's been a commercial success for the brand remains a mystery. It's a concept fragrance that's perfectly executed from scent to price point, and per ml it retails for a fair bit cheaper than most other fragrances from the house. It's hard not to recommend at least trying L'Eau Froide as it's an appealing fragrance, but existing fans of Lutens may see little more than a cash in by one of the most creative and highly respected houses in the niche perfume business.
The Rating
3.5 out of 5 stars
"Conceptually a great fragrance and a departure from the norm for Serge Lutens"
---
L'Eau Froide retails in the UK for £65 for 100ml and can be found at many online retailers as well as the Serge Lutens website.
Compares to the following Fragrances:
---
Reviewed by
Patrick Cantwell - Fragrance Virtuoso and Founder of Scent Samples